Swimwear as daywear? The Fall 2013 runways shows were awash (haha) with swimwear and SCUBA inspired pieces. SCUBA Chic is totally a thing, and I want to show it to you.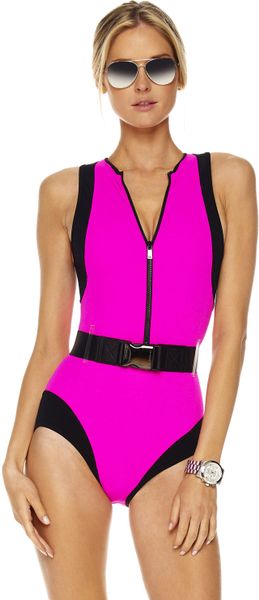 Image from lyst.com
I think this colorblocked suit from Michael Kors hits the trend for me. It's sold out everywhere, but that's why we sew...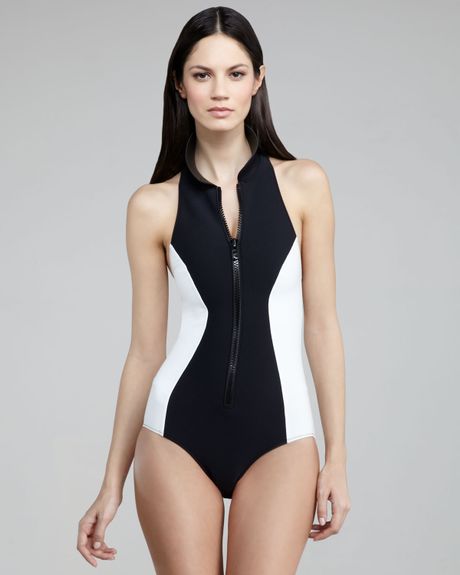 Image from lyst.com
The trend is inspired by SCUBA gear, so you'll see sporty elements like chunky plastic zippers and heavyweight, matte fabrics. Seams are in curvy, body-con shapes that accentuate a feminine figure.
Image from bardotstylefile.com
Colorblocking is huge, and fabrics are generally in vibrant, saturated solid colors paired with black. The rare print is graphic with strong geometric shapes. You won't see frills or florals here.
Ready to make your own SCUBA inspired piece?
Why not start with
Jalie 3135
? This pattern is asking to be colorblocked, and the zipper is already there for you!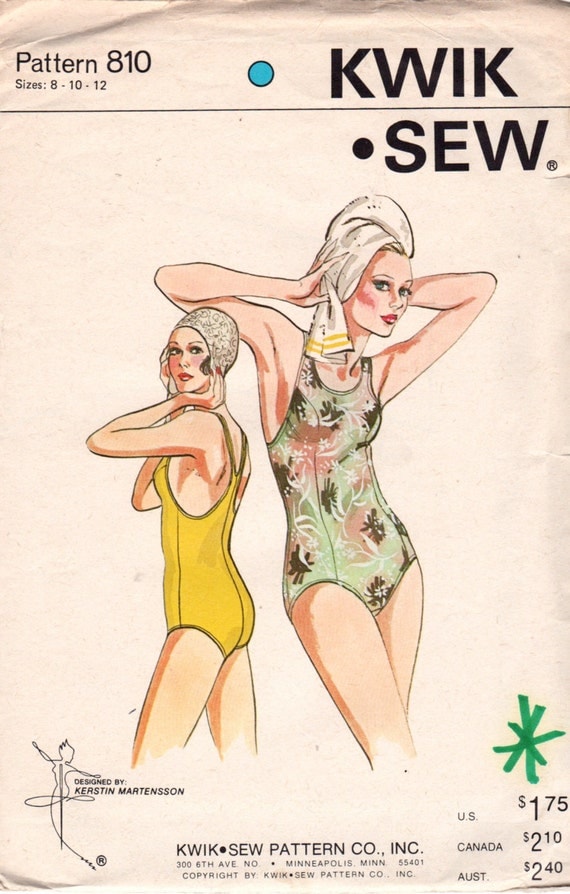 Don't fancy a zip? Vintage Kwik Sew 810 has the SCUBA style high neckline and is already princess seamed, so the colorblocking is easy! I found it on
Etsy
here.
Jalie 3134
is a modern option with front stripe panels and a sporty racerback.
To really get an accurate SCUBA look, you need a heavier, matte fabric that will look like the neoprene used in typical SCUBA gear.
My preference is a Milliskin spandex with a matte finish.
Spandex World
has an assortment of colors, including this on trend neon green!
Accessorize with zippers and belting!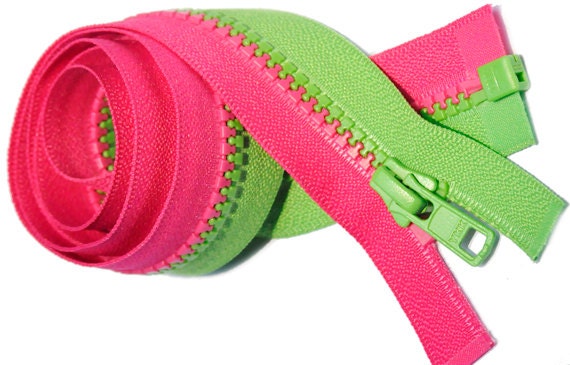 To get the look you want, you'll need a #5 molded plastic zipper. These can be tricky to source in colors, but black is readily available.
Now if only I could find these shoes in my size...